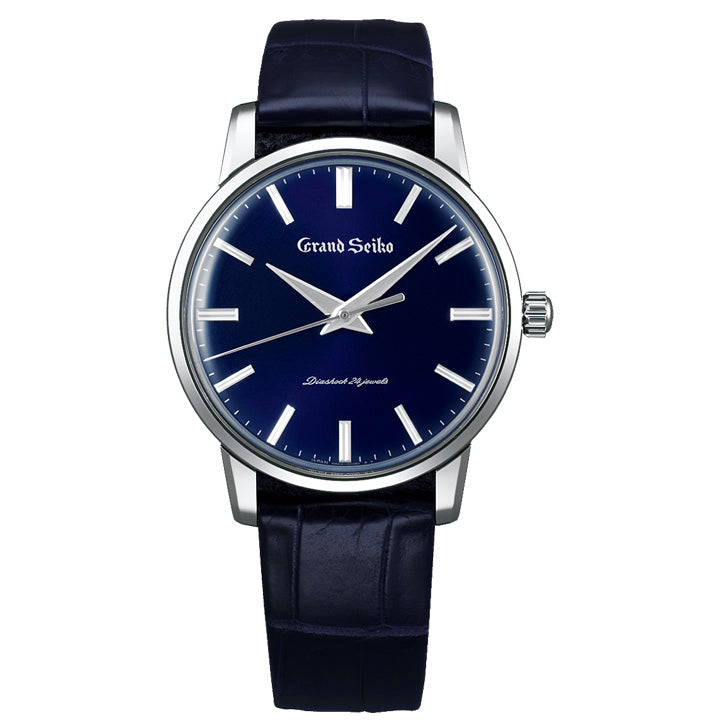 Grand Seiko Elegance Collection 60th Anniversary Recreation - SBGW259G
close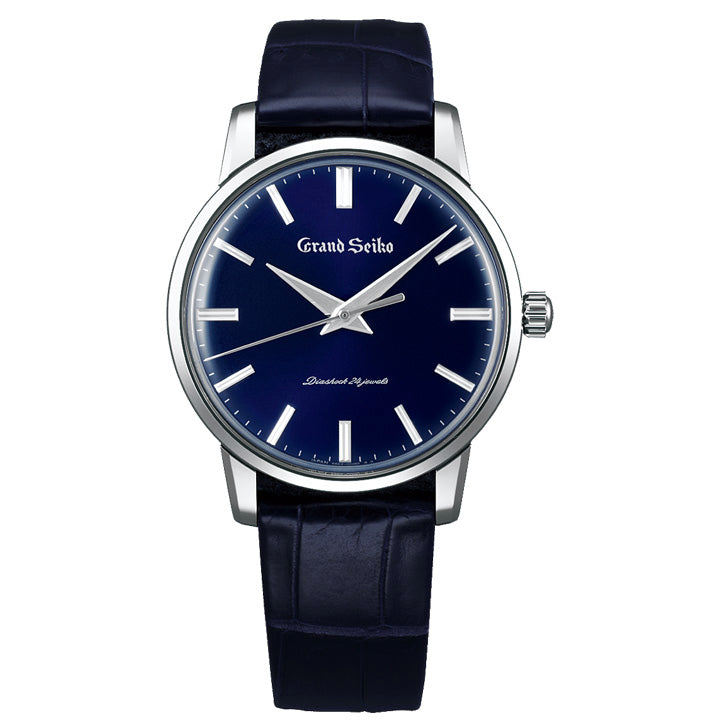 Grand Seiko Elegance Collection 60th Anniversary Recreation - SBGW259G
Shipping & Returns
FREE DOMESTIC SHIPPING
Moyer Fine Jewelers is proud to offer Free UPS shipping on every order within the US*. All orders will be shipped with the appropriate insurance and must be signed by an adult at delivery. For security reasons, all shipments must be delivered to the billing address of the credit card you paid with. Any additional shipping questions can be relayed to Derek, our e-Commerce Director, at derek@moyerfj.com.

INTERNATIONAL SHIPPING
We do not ship directly overseas; however, we deal with several local freight forwarders to complete all customs paperwork and shipping. We will ship to the forwarder for free and the buyer is responsible for all customs and shipping from there. This is a quicker and more affordable option since freight forwarders deal in international shipping regularly.
For additional questions regarding international shipping, please contact Derek, our e-Commerce Director, at derek@moyerfj.com.

REFUND AND EXCHANGE POLICY
Moyer Fine Jewelers will gladly accept returns or exchanges within 14 days of the purchase unless it meets one of the following criteria:
Merchandise which has been special ordered
Promotional sale items
Custom jewelry
Merchandise which has been worn or altered (sized watches & jewelry, engraved merchandise, signs of wear, etc.)
Please reach out to the staff at Moyer Fine Jewelers to clarify any questions you have on exchanges or returns before making a purchase.
Product Description
2020 is a special year for Grand Seiko as it is the 60th anniversary of its creation. The date was December 18, 1960. For some time, a determined team in Seiko's Suwa facility in central Japan had been working on the creation of a watch that would be as precise, durable, comfortable, and beautiful as humanly possible. On that day, the result of all their efforts was released. It was a watch with a 14k gold-filled case and a slim movement whose precision met the highest international standard of the time. Such was the level of their achievement that it was decided to call the watch Grand Seiko. Now, in this special year, a new re-creation of the first Grand Seiko watch from 1960 takes its permanent place in the collection.

The SBGW259 case shape and the softly curved dial and hands are entirely faithful to the 1960 original, but the case back is now in sapphire, revealing the beautiful finish of the movement. In line with today's aesthetic, the case diameter has been increased from 35mm to 38mm and a three-fold clasp makes the watch easy to wear.

The case is in Brilliant Hard Titanium, which is exclusive to Grand Seiko. It is as light as pure titanium but twice as hard as stainless steel and therefore highly resistant to scratches. Its color is brighter than the other forms of titanium used for Grand Seiko and allows the Zaratsu polished surfaces to stand out even more prominently.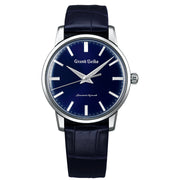 Grand Seiko Elegance Collection 60th Anniversary Recreation - SBGW259G